HEDONISTIC, INTOXICATED, WILD, PRECISE, DELIBERATE AND FREE; Principles conveyed and manifested by American Terrorist, a collective of five creatives native to Middle America. Producing content within the mediums of music, film, and visual art, the collective pushes a narrative of pure expression, freedom and intentional rebellion.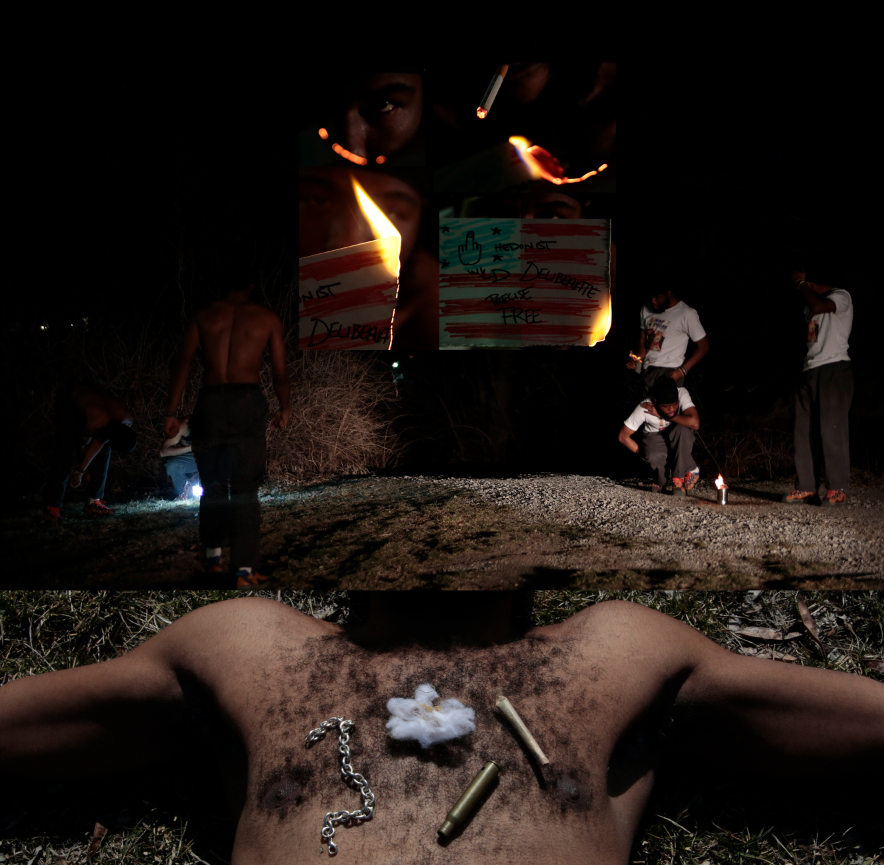 With influences derived from the underground industrial punk scene, 90's and contemporary lyrical rap, and trip hop intertwined with neo expressionist graffiti, American Terrorist creates with a unique approach that responds to our culture and surroundings.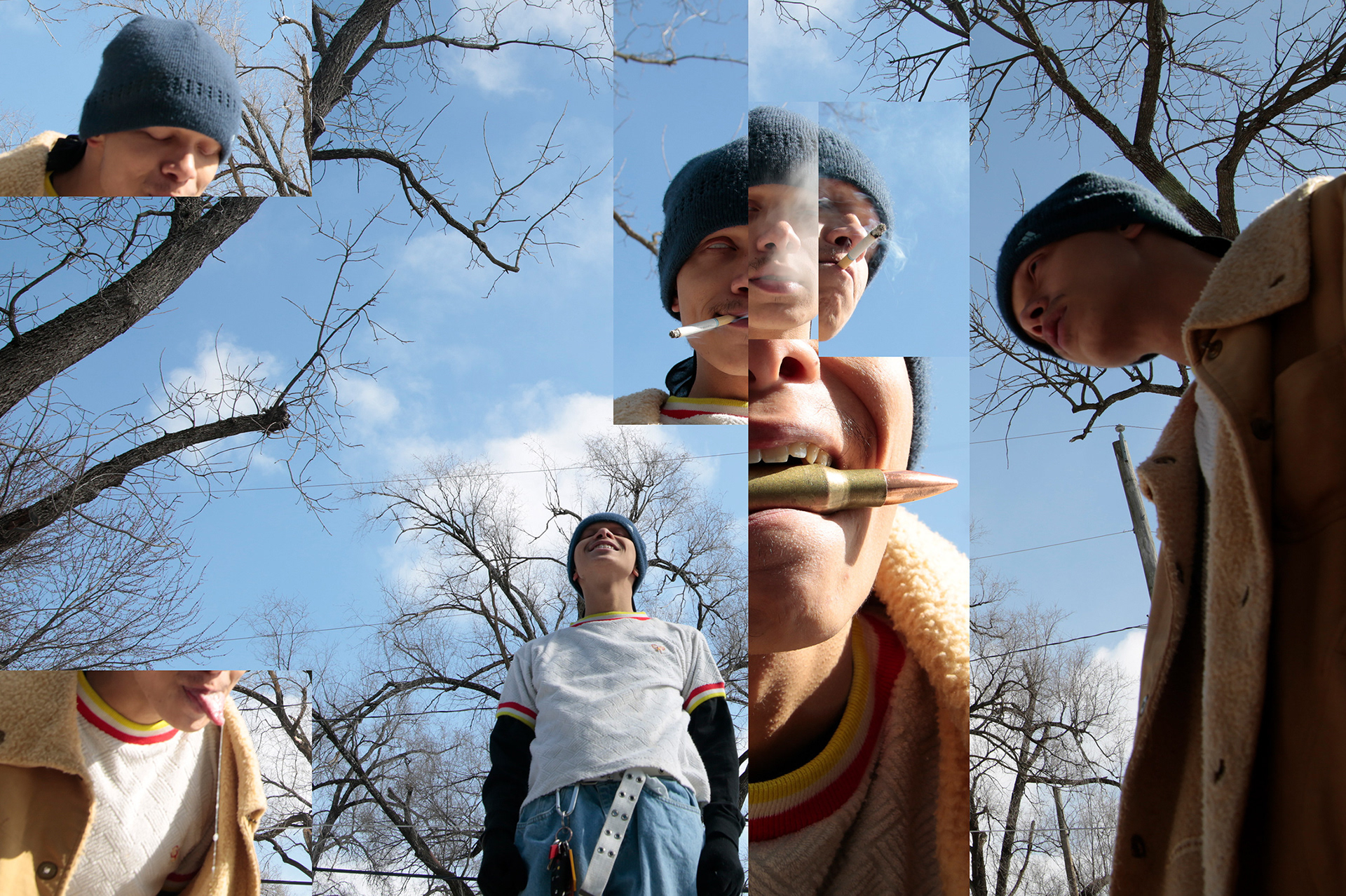 The music we produce is reminiscent of a drug induced rush through rage, cloaked in distorted bass and live drums, pierced by chopped samples, and a cacophony of melodies. Minimal and complex stanzas are filled with themes of overindulgence, shortcomings, and disappointment within the societal mirage.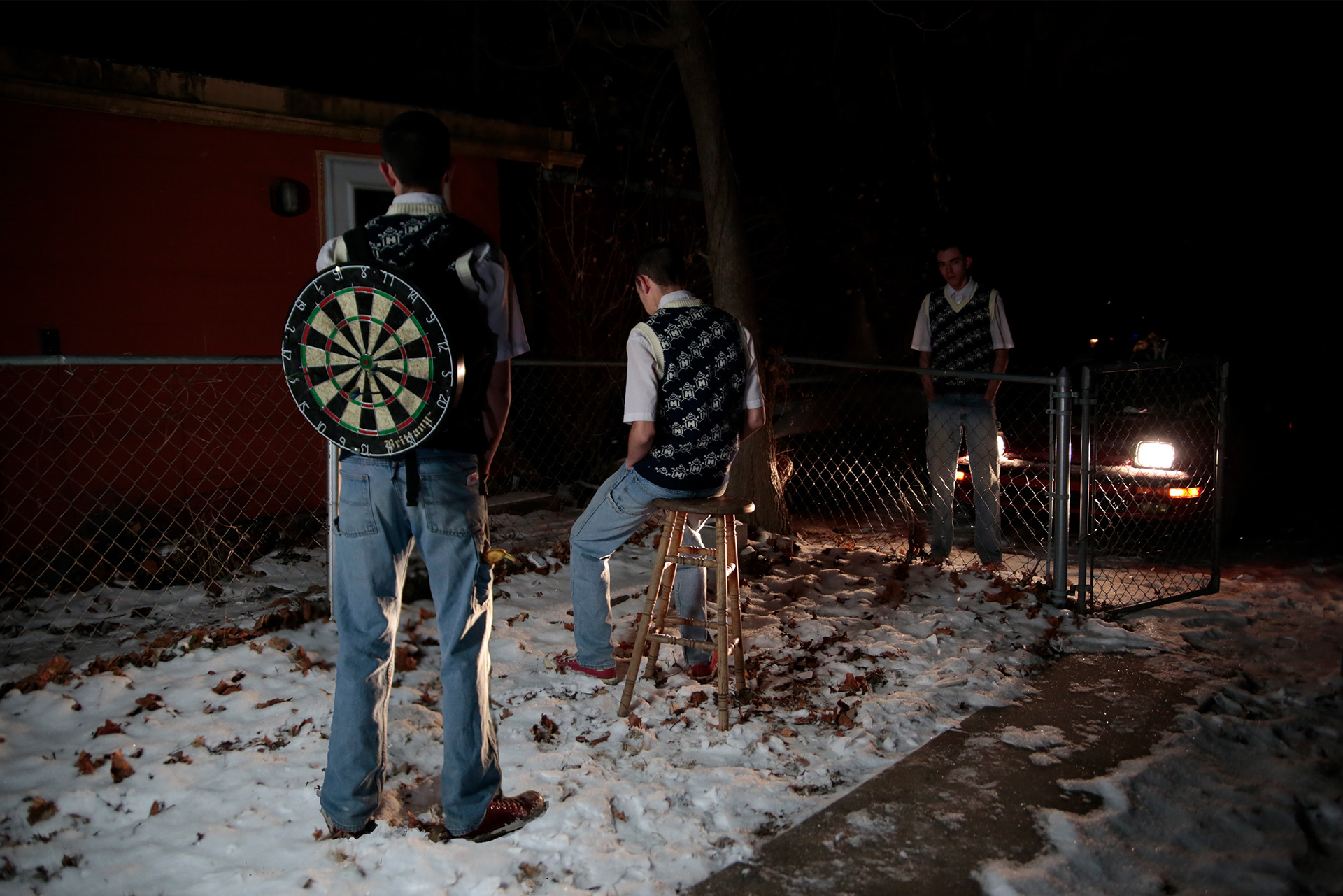 The members consist of RNDM (vocalist, producer, engineer, creative director), MoonDawgie (vocalist, producer, co-creative director), Pirli (producer), EZRA (vocalist), Jerm (vocalist, visual director).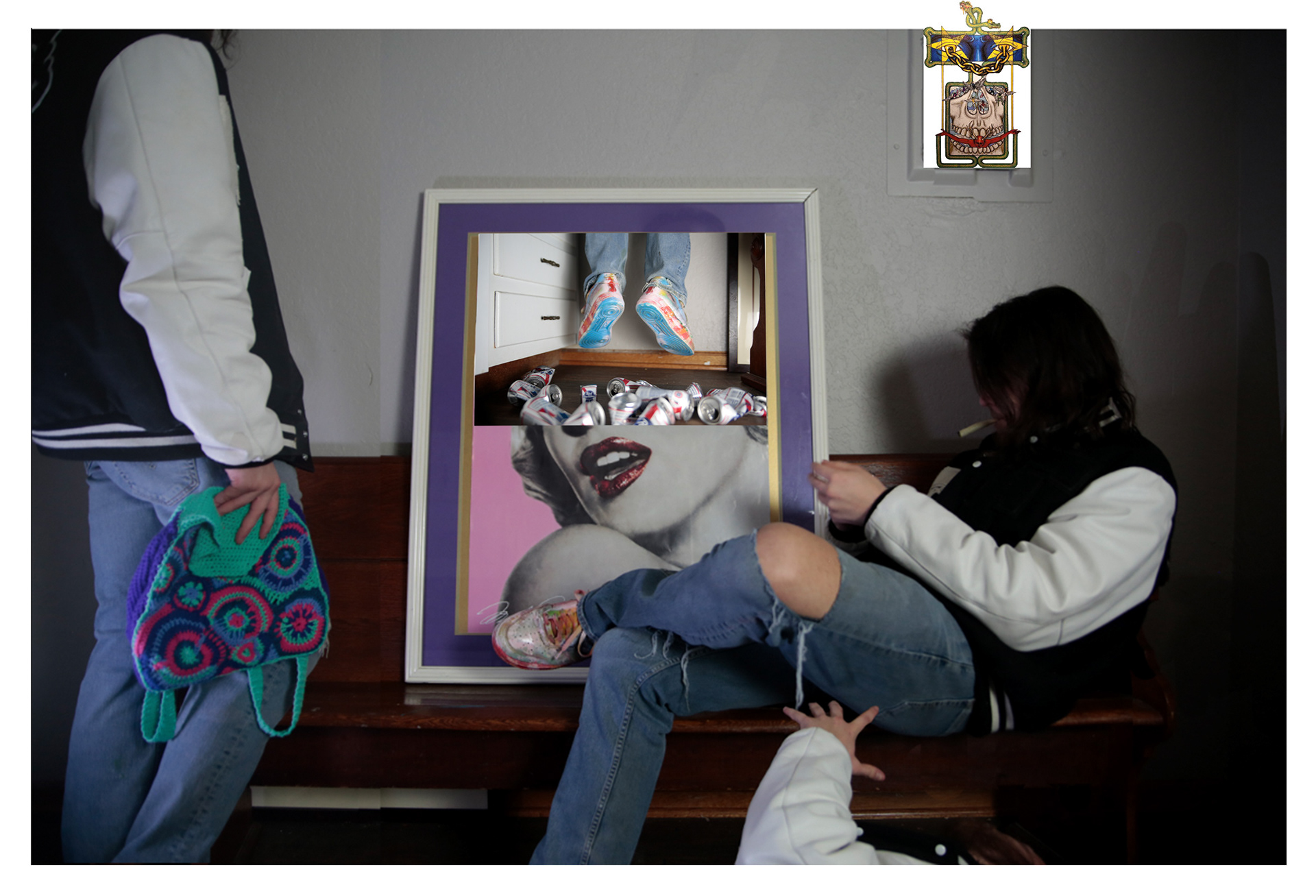 Raw expression and authenticity is the driving force to the experience American Terrorist produces; influencing the action of recognizing the inconsistencies and removing the veil of creative suppression.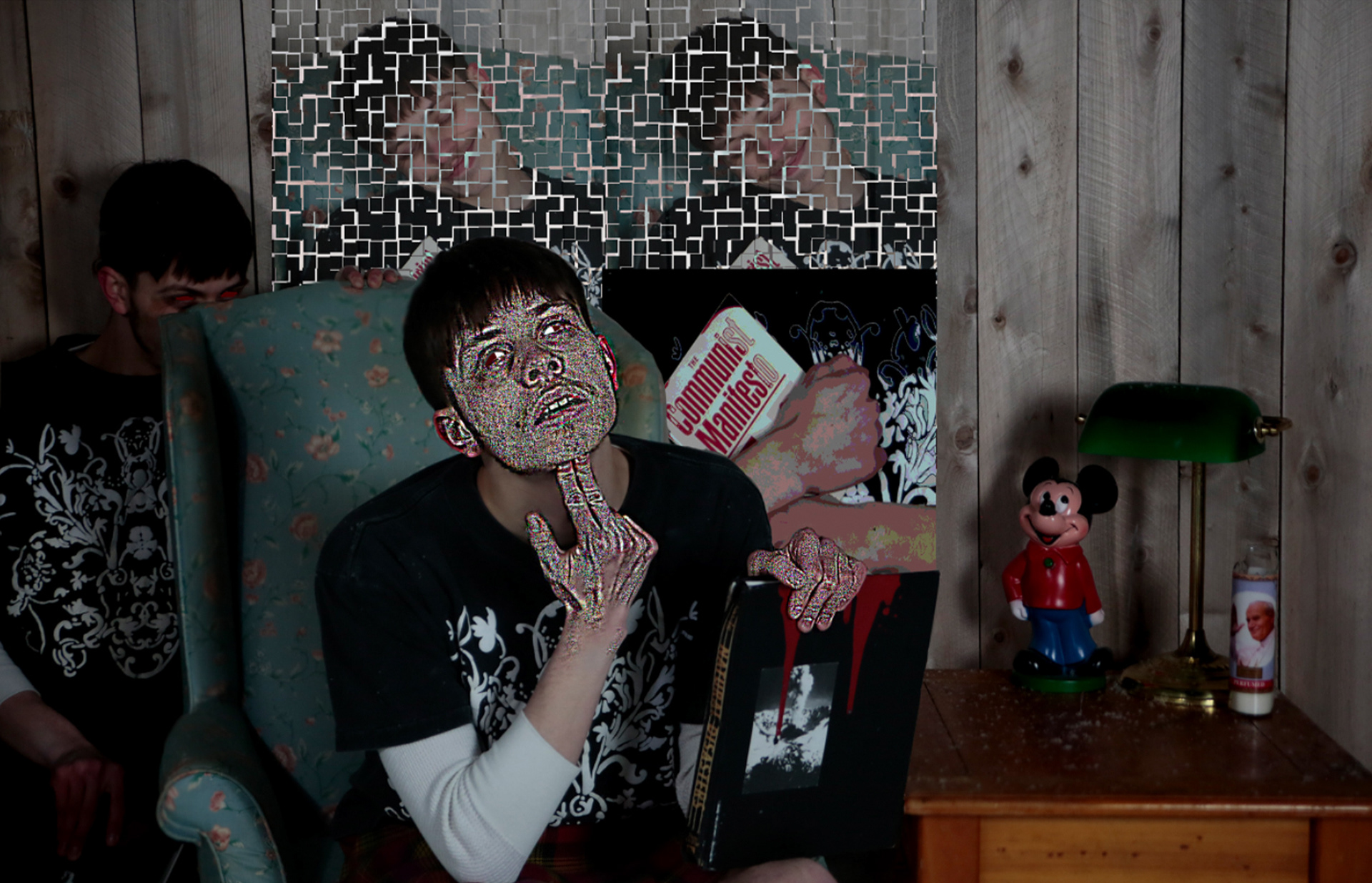 The gallery installation is a representation of the environment in which the collective exists. A space littered with trash to represent indulgence. Pristine astro turf to symbolize an idealized  past that did not live up to its promise. Portraits of each member that serve as metaphorical keys to facilitate understanding of each individual and their style of production. The film is a take on the previous moments that occurred to influence the installations, paired with a mashup of some unreleased clips set for the collective's debut album.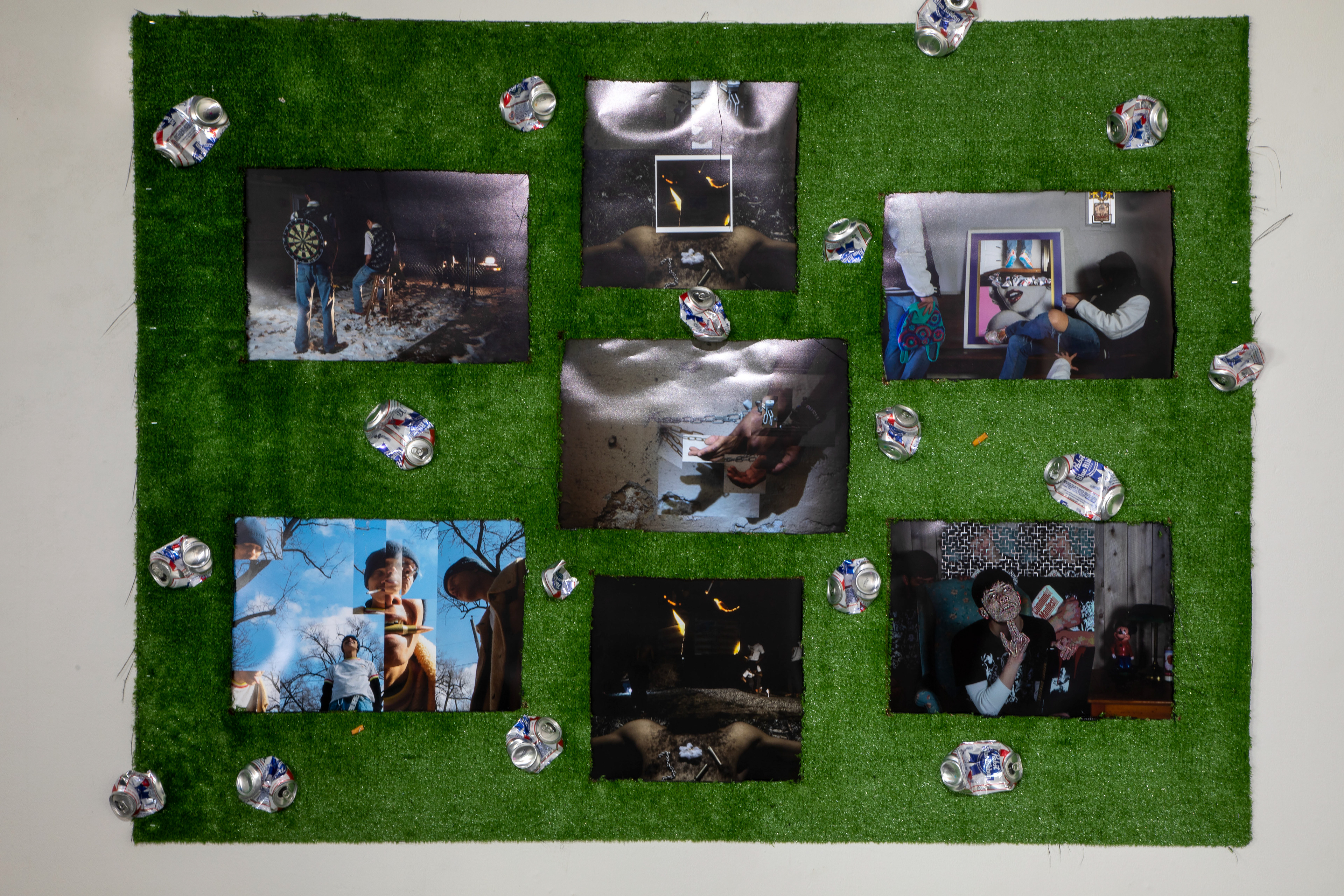 HEDONIST, INTOXICATED, WILD, PRECISE, DELIBERATE AND FREE.